Rachael Liddell: Carers Adviser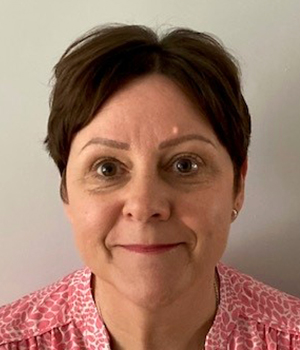 Rachael is our Carer Adviser for West Oxfordshire (Including Carterton, Witney and Chipping Norton).
She joined the Adviser Team at Carers Oxfordshire in April 2022; having previously worked in healthcare for 30 years. "I enjoy using the transferable skills I gained from working in healthcare to develop relationships with carers with complex needs, who require ongoing support".
Rachael has worked in West Oxfordshire in previous roles, which has given her an awareness of what is available locally.
"My aim is to offer carers personalised information, advice, and support; it's an incredibly rewarding role."
Her hours are 9 am – 5 pm Tuesdays, Wednesdays, and Thursdays.